AECO believes in the power of partnerships. Become a Channel Partner to drive mutual success together.
Assisting our Channel Partners to meet the needs of their customers in a rapidly evolving industry.
Green PLUS is our solution for businesses seeking to improve their positioning through the use of sustainability credentials. Select from four distinct blends of Renewable Energy Certificates (RECs) all held to the International Standard. Green Plus is independent from any retailer contract, easily traceable and verifiable to the underlying source, and typically lower cost than the standard retailer options.
MarketPro is our award winning, integrated electricity contract management buying platform, giving businesses exclusive access and control to market opportunities through automated reverse auctions and tenders with direct retailer integration. MarketPro empowers the business with knowledge to manage their energy procurement directly.
Portfolio allows business owners to acces large scale pricing and discounts. Reduce risk by having AECO Energy strategically procure your electricity and gas contracts through our Portfolio.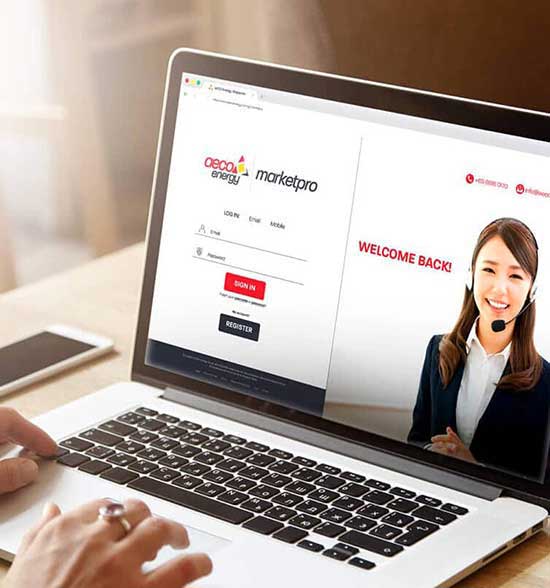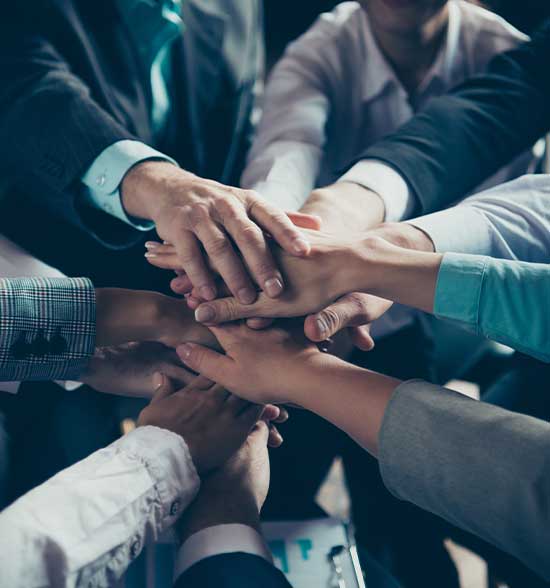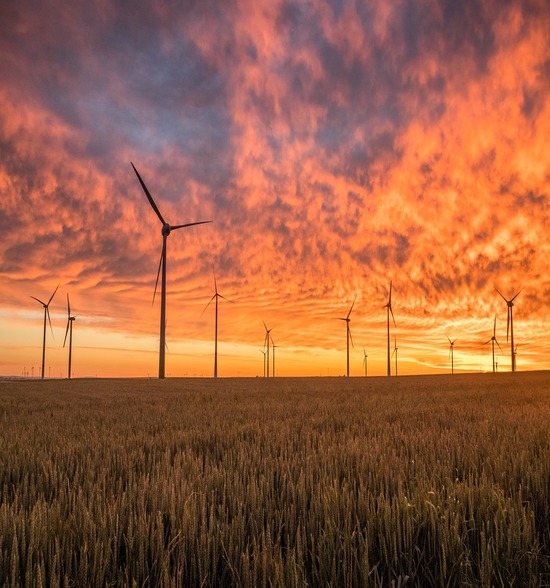 Empower

Your
Business Now!

Let our Energy Experts help your
business optimise your rates.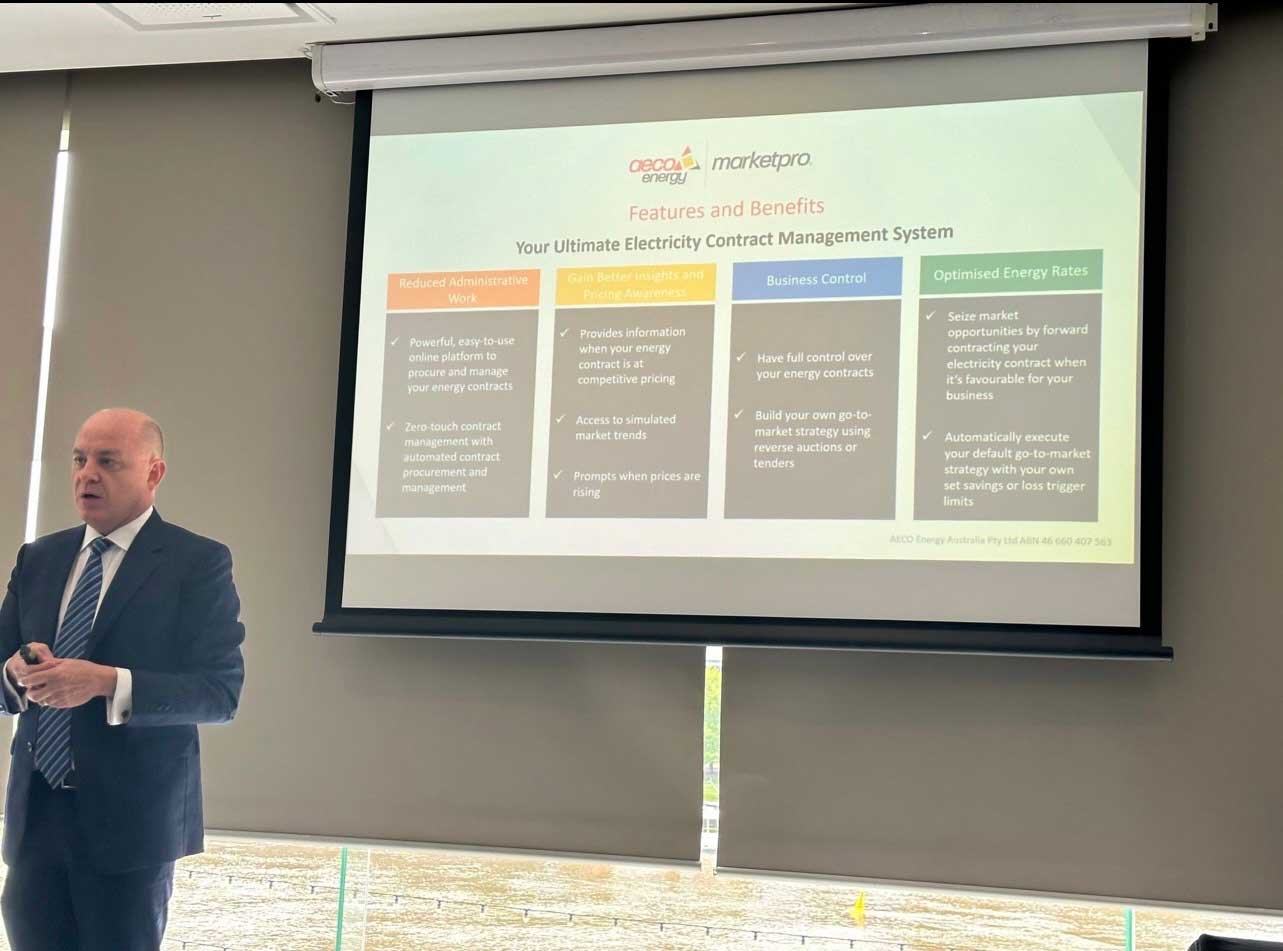 CEO and Founder Alan Jones at the launch of AECO Energy Australia, where he shared exciting news as the company is really shaking up the Australian energy market. Attendees were particularly impressed by the Portfolio Management Service, as it allows enterprises to...
Empower your business now!